We have moved and our office is open
Our new address is 1883 Bank St. Unit D (beside MP David McGuinty's office and Chadha Medical) and still at the corner of Bank and Walkley
If you require immediate assistance, please email us at jfraser.mpp.co@liberal.ola.org or call us at 613-736-9573.
Our office will be closed from December 24 – January 8. If you require immediate assistance, please call or email as we will be checking messages.
Happy Chanukah! (December 18-26)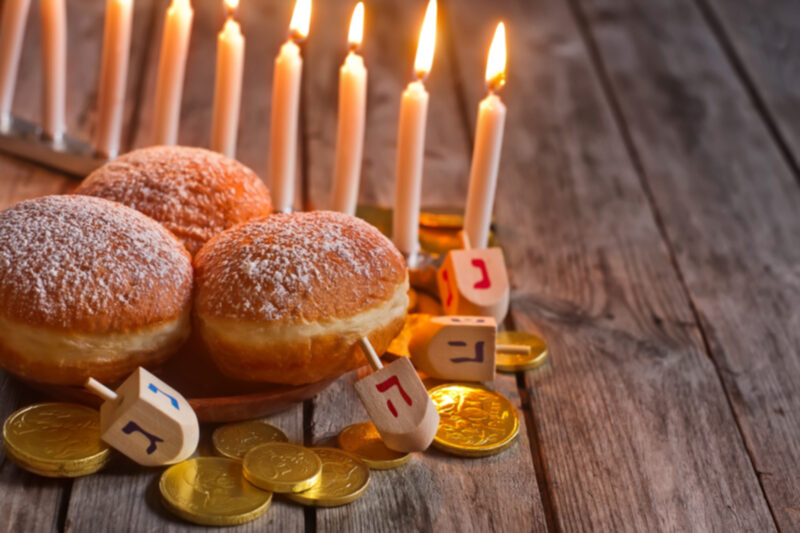 December 25

Happy Kwanzaa! (December 26 – January 1)

NEWS UPDATES
Provincial News
Programs in our community
Ottawa Police collecting personal hygiene products for women until December 11
The Ottawa Police Service and our partners Shoppers Drug Mart and Citron Hygiene are once again inviting Ottawa residents to help us collect personal hygiene products for women.
"Hygiene products are a monthly expense that some women in our community can't afford," says Cst. Dawn Neilly, organizer of 7th installment of the Purse Project. "With the increase in cost for goods, we expect more women to be facing difficulties."
That's why in addition to sanitary and hygiene products like pads and tampons, donations of soap, toothpaste, deodorant and shampoo, and products for men are also welcomed.
The collection of personal hygiene products was introduced in 2016 as the 'Purse Project' and resulted in over 8000 purses filled with necessities that were donated to women living at local area shelters. In 2019, the OPS began emphasizing the products without the purses, because the need for these items is constant.
"In our first campaign, the purses were a discreet way to deliver the products to women in need," says Cst. Neilly. "Even though we kept the name and are so grateful for the community support, we no longer need purses and really want to focus on the products themselves. We are asking that donators do not put products in purses this year."
This is partly because of current public safety measures when it comes to sanitizing purses.
There are several locations where people can drop off donations until December 11.
Ottawa Police Services will accept donations at 211 Huntmar Drive, 3343 St. Joseph Boulevard and 474 Elgin Street between 8am and 6 pm.
Shoppers Drug Mart locations: 174 Bank Street, 702 Bank Street, 1080 Bank Street/Sunnyside, 3781 Stranherd Drive and at 181 Greenbank Road.
The Citron Hygiene warehouse located at 150-2855 Swansea Crescent is also a drop-off location, from Monday to Friday between 8:30am to 4:30pm.
All items collected will be delivered by OPS to local area shelters including, but not limited to the Minwaashin Lodge, Youth Services Bureau, Nelson House and Cornerstone Housing.
From Ottawa Public Health
COVID-19 Booster Information
Vaccination is the most effective way you can protect yourself and your loved ones from the most serious effects of COVID-19. Read more about why and when you should get a booster dose: Ontario.ca/COVIDbooster

Currently:
We are still seeing high levels of respiratory viruses circulating in our community.
One item to note: while the wastewater and per cent positivity levels for COVID-19 remain moderate, they are showing an increase after weeks of consistently declining. It's a reminder that COVID-19 is still circulating and protective measures like mask-wearing and vaccination with boosters are still useful.
With the holidays fast approaching, let's all remember…as much as many of us have been looking forward to gathering with friends & family, we must stay home when sick. Show people you care about them by not exposing them to a virus.
Speaking of the holidays, it takes 2 weeks for a flu vaccine to take effect. So in order to have the best possible protection this holiday season, this week is prime time to get your flu vaccine. Learn how on our website: OttawaPublicHealth.ca/Flu
Apropos of nothing, it's basically always prime time to get your COVID-19 bivalent booster, so long as you're eligible. Find out if you're eligible on our website: OttawaPublicHealth.ca
Queen's Park Wrap Up
The Ontario Liberal caucus and I have been continuously pressing the government on many pieces of legislation that have been proposed and debated on since September.
Bill 124:
The courts have told us what we all already knew – that Bill 124 was wrong, that it was unconstitutional, and that it is unacceptable for the government to interfere in the rights of workers to collectively bargain. Bill 124 has done more damage to our healthcare system and our relationships with frontline workers and nurses than any other piece of legislation in recent history.
The ruling came on the same day that the Financial Accountability Office of Ontario confirmed this government is underspending on healthcare by $859 million and has parked billions of dollars in historically high contingency funds. Doug Ford needs to accept the Court's ruling, sit down with all those affected by Bill 124, and negotiate the fair wages that our healthcare workers deserve.

The government must not appeal the ruling.

Bill 23:
While Bill 23 promises to build more homes, major flaws prevent the Ontario Liberal Caucus from supporting the legislation in its current form. If putting home ownership within reach of more Ontarians is the government's objective, they must make the following amendments:
Require development charge savings to pass onto consumers, lowering the cost of purchasing a home.
Provide financial compensation to municipalities to guarantee the cost of building critical infrastructure is not paid for by property tax increases.
Invest in the green economy by encouraging the construction of green housing that moves Ontario closer to achieving its climate change goals and ensuring the Greenbelt remains intact.
Ensure communities consist of various housing types that suit the needs of Ontario's changing demographics.
Safeguard the use of public hearings to provide new mayors and councilors with adequate time to give feedback on how their community should grow.

We need affordable housing but it must be done in an effective and sustainable way.
Unfortunately, the government passed Bill 23
Bill 7:
The Ontario Liberal Caucus agrees that no one, in any realm of our healthcare system, should be coerced by the threat of a large hospital bill.

Unfortunately, the Government has passed Bill 7, without any public consultation, and decided that they can use a $400/day fine to persuade ALC patients to transfer to a long-term care home that they may not wish to go to.

We need to build up our healthcare and community care system, not force people away from their families with the threat of big hospital bills.
Bill 39:
This government has introduced three housing bills in the last three months, each one consolidating more power into the hands of a select few.
By giving the Mayors of 'Strong Cities' the power to pass bills with support from only one-third of council, while previously providing the power to veto legislation, the Ford government's sole focus with Bill 39 is to subvert our democracy.
Instead of tampering with our democracy, the government should focus on building affordable housing – in ways that don't cause irreversible damage to Ontario's conservation lands or carve up our Greenbelt.
Unfortunately ,the government passed Bill 39.
Virtual Care:
Until recently, virtual care services were funded by OHIP as a temporary pandemic measure. On December 1, a new agreement with the Government of Ontario was executed that made virtual care permanently funded but at a lower rate of pay and with some additional criteria. Unfortunately, this has led some physicians to choose not to offer virtual care at all or to switch to other models of care (for example, a subscription model that is charged to the patient on a monthly basis).
We are staunch advocates that healthcare, whether virtual or in-person, must be fair and equitable to everyone. We believe virtual care should be accessible to every Ontarian that wants it, but that it shouldn't be a substitute for having a family doctor. We will continue to fight to make sure that every person has access to a primary care provider so that we can all get the care we deserve.
Recognition
Have a special day coming up? Commemorative Scrolls are available from the province of Ontario to recognize events and special occasions such as birthdays, anniversaries or other notable events like the anniversary of a church, a major act of heroism, recognizing outstanding community service, or winning provincial championships.
For 60th wedding anniversaries and 100th birthdays, greetings from Her Majesty the Queen can also be obtained, but a minimum of eight weeks advance notice is required as well as proof of birth or marriage.
Ontario has a self-assessment tool:

If you think you have novel coronavirus (COVID-19) symptoms or have been in close contact with someone who has it, use this self-assessment to help determine if you need to seek further care. Visit here.


If you require help in Ottawa South, please visit our website for Community links and contacts.
Ottawa Public Health
For the latest updates, please click here.

Government of Ontario
Every day at 10:30 a.m. and 5:30 p.m. ET, the Province of Ontario's novel coronavirus (COVID-19) web page will be updated with the most up-to-date information including the status of cases in Ontario.

Government of Canada
For the latest COVID-19 updates, please click here.
For the latest on Employment and Social Development changes for employees and employers, click here.